3rd Annual Dance With My Daddy
Join us in 2014 for the 3rd Annual Dance With My Daddy (Father/Child(ren) with Special Needs Dance) Cincinnati, OH.
The Dance will take place on Friday, October 17th, 2014 at The Centennial Barn (110 Compton Road, Cincinnati, Ohio 45215). Over the past 2 years we have provided a place for fathers and their children with special needs to bond. The Dance With My Daddy brings fathers and their children together through dancing, dinning, and fun. During our time together we also provide our families with access to resources that will help the fathers become better advocates for their children and families.
Now in existence for over 2 years, Dance With My Daddy continues to strive to expand its programs and offerings to the community. We hope that you will be able to take part in our 3rd Annual Dance With My Daddy this year and experience firsthand the pride we take in supporting our cause.
It is our mission to uplift the fathers and male role models in the homes of children with special needs. In order to meet our mission and provide services in our community, we rely on the generosity of individuals and businesses for support. Without the assistance of community-minded individuals just like you, we wouldn't be able to serve those in our community each year.
We ask that you make a commitment to support our 3rd Annual Dance With My Daddy by making a donation. This year our goal is $6000, and we hope that you will be able to make a contribution. Your generosity will make a difference in our community by allowing us to continue in our work.
Remember that every donation makes a difference, regardless of size.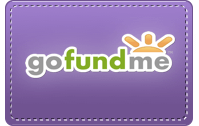 Awesome Fathers Taking Roles (AFTR) is a registered 501(c)(3); therefore, you contributions are 100% tax deductible.